Shocking plastic surgery fails
#8 – Unknown Name
One of my greatest fears about undergoing plastic surgery is not looking human afterwards.
I mean, when you get work done, you become at least 5% plastic and the more you undergo the knife, the more plastic and doll-like you become. It's scary to see what happens to these people that are so addicted to plastic surgery. Despite looking like plastic, they can't resist the temptation to get more work done.
Good doctors will tell you what's best for you and when it's time to stop.
Advertisements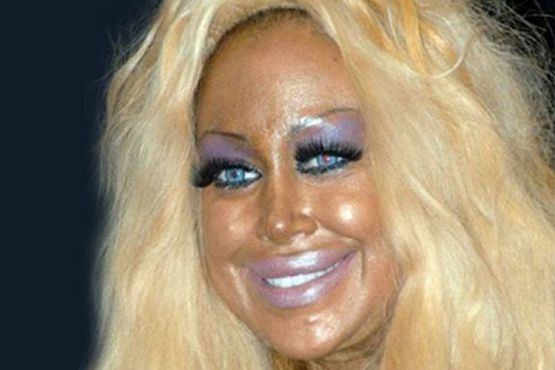 Advertisements
So many people in the news admit that they're getting plastic surgery done because they want to look like celebrities or their favorite childhood cartoons.
Well, I honestly support that reason, however, there should be limitations and regulations regarding those who want dramatic "changes" to their appearance. Unfortunately, so long as there are money-hungry doctors out there, there won't be an end to horrible plastic surgery results.