Very beautiful and very dangerous places on the planet
Lake Kivu, Central Africa
By the lake are located vast deposits of methane equal to 55 billion cubic meters. Nearby is an active volcano Kiturami, the last eruption which led to the boiling lake, and the death of all its inhabitants in 1948. Despite this, it is home to 2 million people and the place is a resort: the nature around is very picturesque.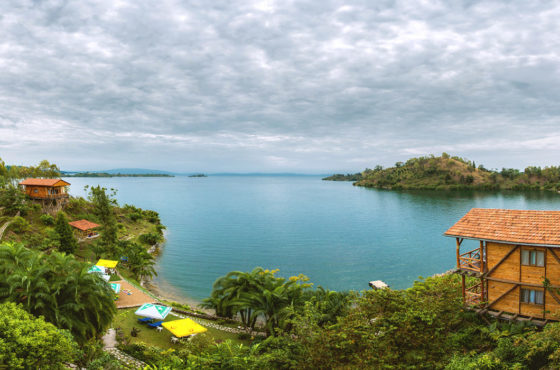 Lake Kivu is one of the African Great Lakes. It lies on the border between the Democratic Republic of the Congo and Rwanda, and is in the Albertine Rift, the western branch of the East African Rift. Lake Kivu empties into the Ruzizi River, which flows southwards into Lake Tanganyika.
The lake covers a total surface area of some 2,700 km2 (1,040 sq mi) and stands at a height of 1,460 metres (4,790 ft) above sea level. Some 1 370 km2 or 58 percent of the lake's waters lie within DRC borders. The lake bed sits upon a rift valley that is slowly being pulled apart, causing volcanic activity in the area, and making it particularly deep: its maximum depth of 480 m (1,575 ft) is ranked eighteenth in the world.
The world's tenth-largest inland island, Idjwi, lies in Lake Kivu, as does the tiny island of Tshegera, which also lies within the boundaries of Virunga National Park; while settlements on its shore include Bukavu, Kabare, Kalehe, Sake, and Goma in Congo, and Gisenyi, Kibuye, and Cyangugu in Rwanda.