Top 10 Breathtaking Natural Wonders Of Canada
6. Cabot Trail, Nova Scotia
The Cabot trail is a 298 km long scenic roadway in the Nova Scotia province of Canada. This world famous highway is named after explorer John Cabot. The trails pass through beautiful landscapes, coastlines, parks and valleys. It is the best way to explore the scenic Cape Breton Island.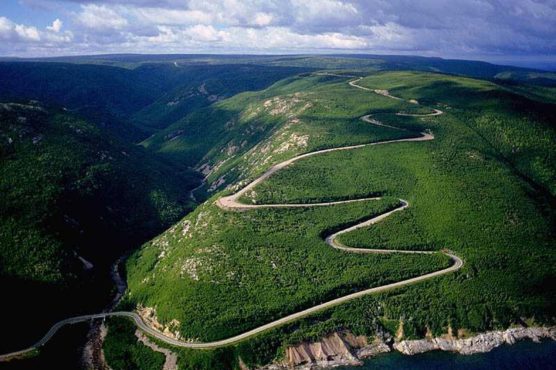 The Cape Breton highlands offer breathtaking attractions such as deep valleys and canyons. The autumn foliage along the Cabot trail is also truly spectacular. Undoubtedly the driving or walking through the Cabot trail during fall becomes an unforgettable experience.
The Cape Breton Highlands National Park is another major attraction you can visit while passes through the Cabot Trail. The park is known for its forests, steep cliffs, valleys and river canyons. In addition to all these attractions you can also enjoy delicious sea foods from restaurants around the Cabot Trail.