Top 10 Breathtaking Natural Wonders Of Canada
4. Nahanni National Park Reserve, Dehcho Region
The 4766 square kilometer Nahanni national park reserve in the Dehcho region of Canada has an impressive limestone cave system, deep canyons, amazing waterfalls and rich wildlife. The park is located along spectacular South Nahanni River. By considering the geological significance and exceptional natural beauty UNESCO recognized this national park reserve as a world heritage site in 1978.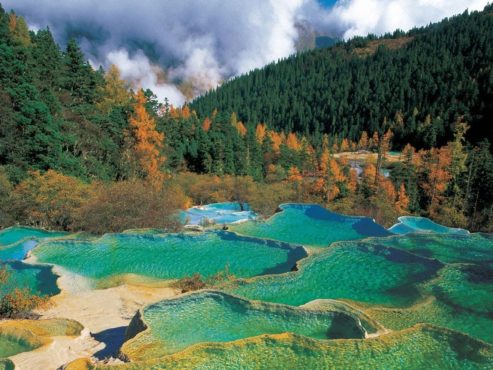 Some of the landforms in the Nahanni park has millions of years of age. They are valuable source of informations about different stages of Earth's history. There are four spectacular canyons in Nahanni park that are 3300 feet in depth.
The five miles long fourth canyons in the park include amazing Virginia falls. At a total drop of 315 feet the waterfall has twice the height of Niagara. At 27 meters high the Rabbikettle Tufa Mounds in Nahanni park is the largest Tufa mounds in Canada.
The Nahanni national park is also home to a wide variety of animals including 42 species of mammals and 180 species of birds. Nearctic boreal forest and Nearctic Alpine Tundra, two major biomes also present in the Nahanni park. Many rare orchid species, 700 species of vascular plants, and 300 species of lichens also grow in abundance in this park.